PREMvember is our signature event. Born from World Prematurity Day which takes place on 17 November each year,  it started as a month long event during November –  PREMvember is now a year-round event!
As premature birth is a year-round occurrence we feel it is important to keep this important topic to the fore. PREMvember is a chance for members of the public, businesses, groups, churches and the community at large to make a huge difference for premature babies born every day in Northern Ireland.
The main fundraising theme is time for tea and cake – so throw a tea party, have a cuppa with a friend, organise a huge office tea party – whatever it takes – large or small it will make a difference with every penny spent locally through TinyLife.
If tea and cakes aren't your brew, then let us know how you would like to get involved.
Fundraising packs will be available from September 2020.
We promote real-life stories in the media, so if you have your own story you would like to share, please let us know  email: info@tinylife.org.uk or Tel: 02890 815050.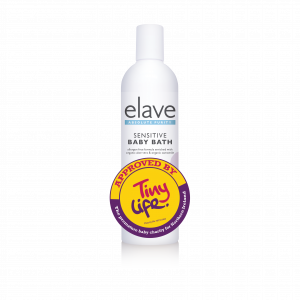 How To are for Baby's Skin Top Tips from  https://gardinerfamilyapothecary.com/
 Establish a good daily skin care routine and stick to it. 
Apply emollients several times every day as part of your long-term skin care regime
It's fine to bathe baby every day – however, 5-7 minutes is enough. Use a soap-free wash and shampoo, particularly if there is a family history of hay fever, asthma or eczema, and ensure the bath water is warm, not hot.
Dry skin gets itchy. Even if the skin does not appear dry, take moisturiser with you everywhere and increase the number of times you moisturise your child's skin every day.
Avoid baby wipes!  Wipes dry the skin out 10-fold because they use chemicals or synthetic fabrics which aggravate the skin. For nappy hygiene, use cotton wool and something super gentle like Elave Baby Bath.
Talk to your Health Visitor or GP – steroids have been given a bad press in the past, but they can be helpful.