Virtual Skipping Challenge
Hop, skip and jump into Spring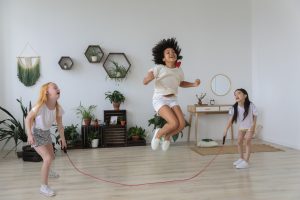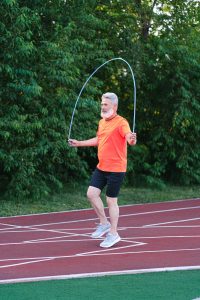 During the month of March we are inviting you to hop, skip and jump into Spring by taking part in our Virtual Skipping Challenge.  Skip by yourself, challenge a friend or neighbour or involve everyone in the family, it's a great way to get fit, improve your mental health, lose a few lbs and raise a few £s for TinyLife.
Day 1 –  skip for 1 minute (or more if you feel up to it)
Day 2 – skip for 2 minutes
Day 3 – skip for 3 minutes
Day 4 – skip for 4 minutes – gradually build up your skipping until by the last day of March when you will have mastered skipping for 31 minutes!
You choose your style of skipping – single bounce, double bounce, running skip – we don't mind as long as you have fun doing it.
Sign up here:  Individual registration £5 and raise a min of £31
Team registration (up to 4 ) £20 and raise a min of £100
Register here :  https://tinylife.enthuse.com/cf/virtual-skipping-challenge