Premvember Squat Challenge
The 30 Day Squat Challenge – do your bit for premature babies this PREMvember.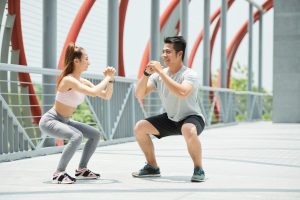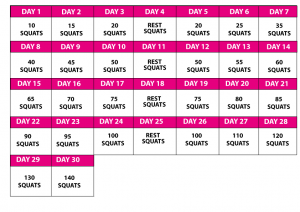 Take up the challenge – put your bum to the floor and your thighs to the skies with TinyLife's 30 Squat Challenge – it's really easy to get involved – register for just £5 and raise a min £50 sponsorship –  Register here:  https://tinylife.enthuse.com/cf/premvember-30-day-squat-challenge
To take the work out of it we will provide you with a Squat Calendar to keep you on target to become Squat-tastic.
We don't mind if you do your squats in one session or throughout the day, just do your best to complete the suggested number of reps for each day on the calendar.  Don't worry rest days are included.
Why not invite others to be part of your Squat team and enjoy the banter (and getting fitter) together.
Thanks to our event sponsors Elave Baby Skincare, why not pop on to our  Premvember – TinyLife  page to find out more
Elave Baby is available from community pharmacies or online at Gardinerfamilyapothecary.com. Click on this link to view the entire collection and make a purchase https://gardinerfamilyapothecary.com/pages/elave-baby